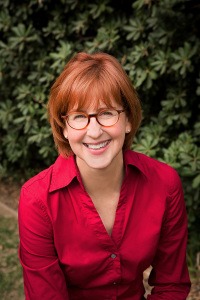 Dr. Robin Holmes is the owner of Gifts of Peace Home Pet Euthanasia. Originally from North Carolina, Dr.Robin graduated from NC State College of Veterinary Medicine in 1991, and has been in general practice in Southern California for the past 15 years.
Offering support and options to families dealing with end of life decisions has always been an important part of her daily practice. With Gifts of Peace, she now devotes her time fully to helping pet owners say goodbye with grace and dignity in the comfort of home.
Dr. Robin lives in Altadena with her two and four-legged children. In her free time, she enjoys swimming and snorkeling, gardening, and playing piano. She is a member of the American Veterinary Medical Association, CA Veterinary Medical Association, Pet Loss and Bereavement Association, and the ASPCA.
Dr.Elizabeth Craig grew up near Chicago but has also lived and worked in NC, Massachusetts and Connecticut. She graduated from the Atlantic Veterinary College in Prince Edward Island in 2009, and continued her training with internships at the VCA Specialty Centers in Connecticut and Animal Specialty Group in Glendale. She continues to work in the emergency field in the LA area.
While enjoying the challenges that daily practice can bring, Dr. Liz has also witnessed how chronic illness, advanced disease and old age can be a strain, not only to her patients, but also their families. Working with Gifts of Peace, Dr. Liz feels she is able to assist pets and their families to take the next part of their journey with dignity and comfort.
Dr. Liz lives in Pasadena and she loves spending time with her husband, new son and four-legged family members. Her interests include hiking, camping and playing amateur photographer.